We've spoken previously about the importance of security for London events, so here we thought we'd take a closer look at some upcoming goings-on in the capital. Hopefully, the size and popularity of these events will serve as an excellent reminder of the significance of efficient and comprehensive security measures.
The last night of the Proms
Our pick for September is the internationally-renowned celebration of classical music that is the last night of the Proms. Held in the Royal Albert Hall, the Proms lasts for around 8 weeks throughout the summer and culminates in a quintessentially British night. If you're lucky enough to get tickets, you'll be able to witness some of the world's best classical musicians in their element, while you get lost in the unforgettable atmosphere.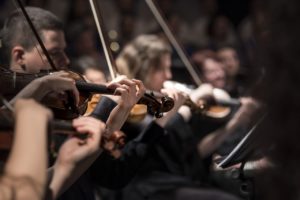 London Film Festival
In October, a number of A-list celebrities will visit London for the premieres of their films. Over 300 films are screened, with screenings of features from over 50 countries. Last year, South Africa's John Trengove won the award for Best Film, thanks to his "The Wound".
5th November celebrations
It should be no surprise that a massive firework display might require some half-decent security. We've picked out the best-known date of the month for our November event, and it's easy to see why we've focussed on it. With hundreds of people lining the banks of the Thames, security needs to be at a maximum.
Winter Wonderland
Okay, so it seems a little weird to be talking about Christmas-related events now, but we couldn't leave this one out. It's one of the biggest ongoing events in London every single year, and you can bet the security's exceptionally high. With London being such a hub of visitors, residents, tourists, and business people, keeping everything in order for over a month is no easy job.